Frequently Asked Questions (FAQ)
Do you take insurance?
My psychological services may be covered in full or in part by your health insurance or employee benefit plan. I am an "in Network" preferred provider for Blue Cross/Blue Shield, Medicare, Texas Medicaid, Aetna, Magellan, Multiplan, PHCS, PHCS Savility, Behavioral Health Systems, Molina, Cenpatico/Superior, Amerigroup, Optum, United Healthcare, Cigna, Cigna Healthspring, and ValueOptions/Beacon. While it remains your responsibility to know your benefits and eligibility to use such benefits, I will submit claims to insurance providers for which I am a preferred network provider before billing you. Copays are accepted at time of session.

For other insurance carriers, I am an "out of network" provider. In such cases, your insurance provider may still reimburse you for part or all of my services. I will provide you a "superbill" - a statement of services provided - that you can submit to your insurance company for reimbursement upon your request, but you will be required to pay for all services provided at the time of session or service.
Do you accept self-paying clients?
Sure do! For most of my "self pay" clients, my rates are as follows:

Evaluation/Testing: $160 per 60 minute session/unit
Presurgical Evaluations: $200 per evaluation
Psychotherapy: $150 per 50-60 minute session/unit
Group Psychotherapy/Class: $80 per 60 minute session/unit

Legal Fees: $300 per hour; $80 per 15 minutes
(includes phone time, report/letter writing, travel. A Retainer may be required. determined on case-by-case basis.)

Copying Records: $1.00 per page
Letters: $75.00 per 30 minutes


I also offer limited appointment slots for "sliding scale," which is my provision of clinical services to folks who would benefit but can't afford it and don't have insurance. For clients on the "sliding scale," I provide my services at a reduced rate. I require you to provide proof of income in such cases (W2) to qualify for sliding scale. I also don't offer sliding scale payment to all clients... it's for clients who are serious about making a commitment to therapy but can't afford it.
Whether I'm using insurance or self-paying, how does it work?
Unless using an insurance carrier for which I am a preferred provider, all payments for services will be due at the time of the service or session. I accept cash, check, paypal, or Visa/Mastercard/Discover in my office. If you're using an insurer for which I'm a preferred provider, I require you to pay the copay at the time services are rendered, but I won't require any other payment from you until after the claim is filed (i.e., deductible, etc.).
What should I expect our first counseling session?
If we've connected electronically, I have sent you background information forms to complete prior to session. Otherwise, I'll instruct you to arrive about 15 minutes prior to your session to complete "first time to the doctor" paperwork that helps me get to know you better. At the beginning of our session, I will make copies of your insurance card(s). I will also go over my policies for professional practice and invite you to sign consent forms for services. I will answer any questions you have about the process.

After informing you of the process and gaining your consent, the initial session will largely involve me collecting a psychosocial and diagnostic history from you while discussing why you've come to see me. We will use this assessment data to determine the way forward for appropriate services, whether it be psychological testing, counseling, referral for medication management, or otherwise. If we are going to enter a counseling relationship together, we will begin the process of collaborating in the development of a treatment plan. During this initial evaluation session, much of the data is collected by interviewing, but often I will administer some brief psychological testing as well. We will finish the initial session with a plan for assisting you with the concern you came to see me about.
How long will I need to see you? How often?
The answers to these questions will largely depend upon the nature of your individual needs and the clinical services that will be most beneficial to you. In counseling, my job is to work my way out of one; thus, I try to work as efficiently and effectively as possible with you to address your goals. For most clients, I meet weekly with them for an individual session lasting 60 minutes. However, the treatment plan and the stage of therapy for some clients suggests more frequent or infrequent sessions. As you progress in counseling, you may find that biweekly, monthly, or as needed frequencies suffice.

As to the "how long" question, this also depends on a lot of variables. However, based on outcome data collected from my clients, the average client in my practice experienced eight sessions from initial session to discharge. Such results are only the average, but they may help you with expectations.
Does counseling work?
You betcha! A famous study by Dr. Martin Seligman for Consumer Reports suggested that 90% of clients who viewed their wellness as poor at the onset of therapy viewed it as good by the end. More specific to counseling provided in my practice, 98% of my clients (data ranging from 2001 to present) have experienced statistically significant improvement on outcome measures from the beginning of therapy to discharge. 85% of my clients report notable improvement within the first five sessions. Counseling can be a helpful component in change, and my track record is proven for being able to assist people in positive change!
You do psychological evaluation too... what should I expect from that?
Psychological evaluation involves using the best science psychology has to offer to aid you in getting answers to questions you have about your emotions, thoughts, behaviors, capabilities, etc. Each evaluation process looks a little different, depending on the individual circumstances and the presenting problem. However, typically the process will involve at least two hours worth of time with me. The initial portion of the time will involve the conducting of a clinical interview in which I ask you questions about your history, the referral question, diagnostic questions, etc. Additionally, typically you will also be asked to complete psychological testing. The testing could include responding to pictures by telling me stories, engaging in drawing, completing mental puzzles, and/or completing surveys.

Prior to engaging in testing, I will inform you of the procedures and practices related to the services. I will also invite you to sign relevant consent forms. Be sure to bring your glasses/contacts, if you wear them. Prior to testing, be sure to eat and sleep normally as well. Upon completion of the evaluation, I will typically write a report (included in the cost of the evaluation) and schedule a session to discuss the results of the assessment with you (included in the cost of the evaluation). I will be glad to answer any questions you have about the results of the evaluation and/or my recommendations at that time.
I still have questions... how do I get answers?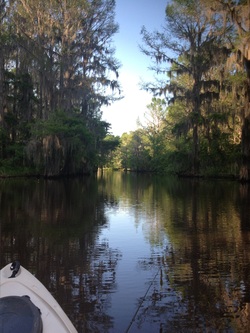 Feel free to contact me! You can do so by going to the Make an Appointment page of this website and filling out the contact form. You can also use the contact information below. I'm glad to chat with you electronically, by telephone, or in person about the services I provide. Please don't hesitate to contact me!
---